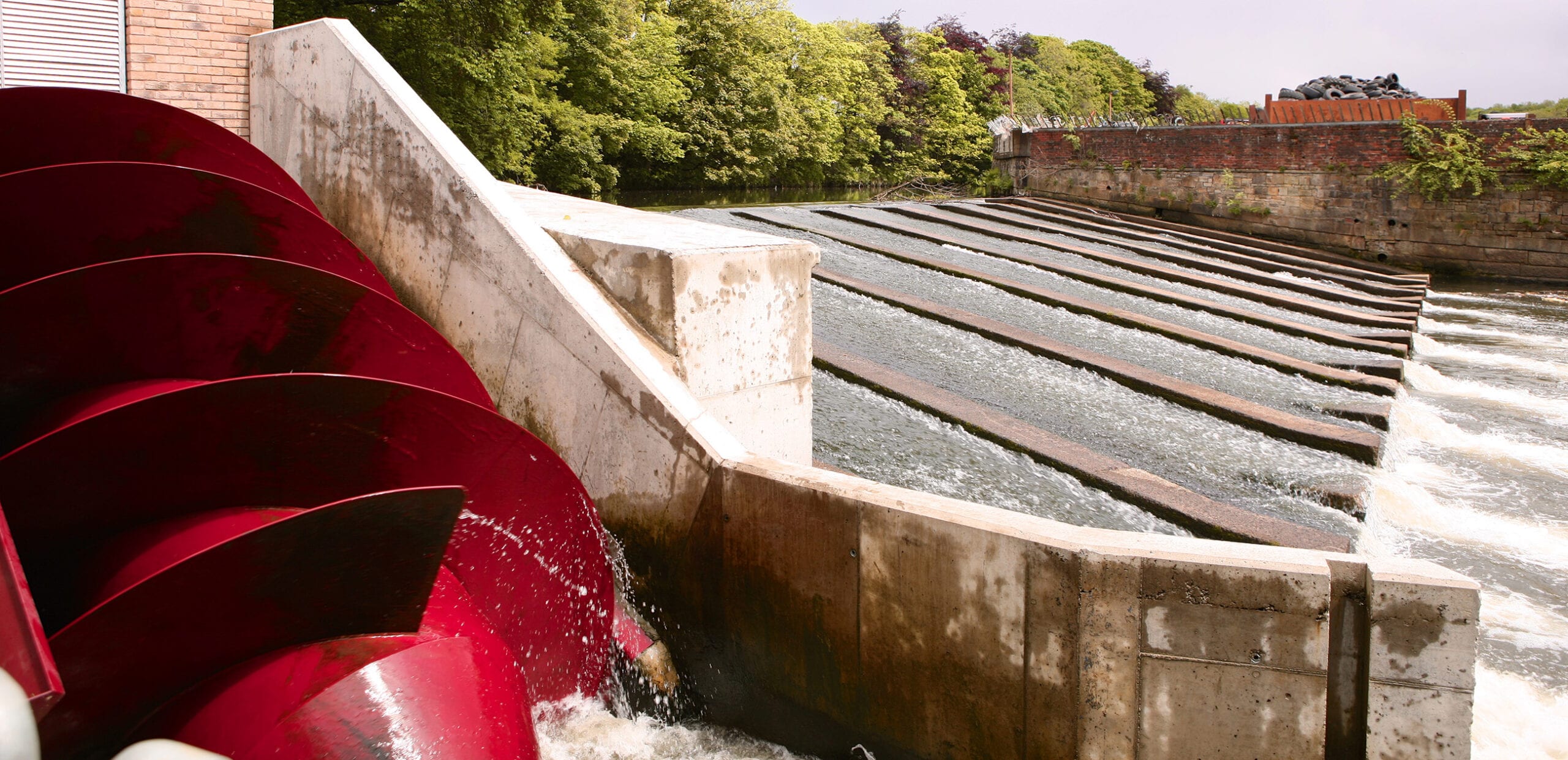 Hallidays installed a 75kW generator on the River Roch in Bury, Lancashire, the output of which is now used to make the famous Bury Black Puddings. 
The food factory has recently doubled in size and is moving into frozen products for the first time, so the convenience of green electricity 24 hours a day is ideal for them: 'We cook by day and cool by night'. Local contractor B&E Boys built the impressive sluiceway on the site of an old millrace on the River Roch.
The client was a group of private investors who were brought together by Hallidays Hydropower Ltd specifically for this project. The installation was on time and on budget. 
This scheme generates 230MWh per year, supplying Bury Black Pudding Company with 92% of their electricity. The remainder is fed back to the national grid.