Hydro Consulting & Maintenance Services
Hydropower projects are a major renewable energy source and will always play a vital role in the economy. They are important because hydropower provides a cost-friendly and environmentally friendly supply of power that boosts energy services.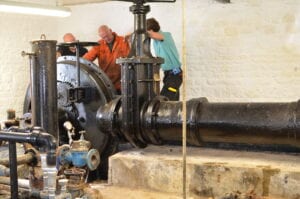 Hydropower systems need to be operated well and maintained with a significant amount of care. Hydropower systems that are not properly maintained can incur huge reductions in the amount of energy production and maintenance costs can soar when unexpected breakdowns occur.
Hydro turbines are often designed individually for the specific environmental conditions of each site. We recommend that a local operator is tasked with performing daily duties to check and maintain the hydro plant.
Hydro Maintain offer a range of services to support to hydropower plant owners:
Maintenance.
Training.
Plant upgrades and improvements.
1. Maintenance
Hydro Maintain can create a hydropower maintenance manual for your plant. We work closely with turbine suppliers and equipment manufacturers to identify the appropriate maintenance procedures for your system. We can provide a maintenance manual that has step-by-step instructions that will make it easy for you to maintain your power plant.
We also offer service contracts that come with regular maintenance and inspections to make sure that your plant operates correctly. The number of visits will vary depending on the size, type and how complex the system is.
Our experienced engineers can visit your plant to carry out routine checks or simply health checks. Through these health checks, we can identify any parts that need changing.
2. Training
Alongside the maintenance manual, we can train your staff. Having a manual and well-trained staff will cut your plant's operation and maintenance costs.
3. Plants Upgrade and Improvements
From routine inspections, our team of experienced engineers can provide a record of their findings and point out recommendations. We will happily identify spare parts that may be required on site to minimise downtime. We can also provide quote for the upgrade of components to ensure that you are maximising your income.
Hydro Maintain offers a leading consulting and maintenance service providing clients with expert advice and support. If you would like to discuss maintenance requirements  at your plant, please contact us for more information.
Get in touch with our Hydropower Maintenance team on 0330 1331 555 or email us at enquiries@HydroMaintain.com. Alternatively, fill in the enquiry form below and we will get back in touch as soon as possible.